Do you want a study visit? Or do you want to go on a study visit?
Does your company want students from Ultuna to come on a study visit to you to show them your business and increase interest as an employer? Or do you as a student have wishes for companies to visit?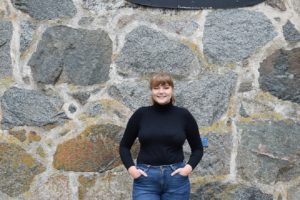 Amanda (bilden ovan) är vår huvudsakliga kontakt för studiebesök och du når henne på uls_studiebesok@stud.slu.se
Vår vice studiebesöksansvarig Alexandra (bilden ovan) finns också som hjälp.
The main person responsible for business contacs is Julia Elfström and you can reach her at uls_narl@stud.slu.se
You can also contact us with questions about study visits via the form below