Bröllop, fest och jubileum i Kårhuset
The union house premises belong to the old, historic part of Ultuna and was before the renovation of SLU's stable buildings for research activities, of which you can still see traces of today. The room holds a maximum of 130 seats and is the perfect alternative for you who want to create your own concept.
Food and drinks
The premises have an alcohol permit and are allowed to serve alcohol every day from 11 to 02. We have a wide range of both alcoholic and non-alcoholic drinks at very favorable prices. Due to the fact that we have an alcohol permit, you are not allowed to bring your own alcoholic beverages to the premises.
You have to order catering yourself but we can aid you with recommendations. The house has a kitchen which you get access to in the base rent.
Prices
Grundhyra 14 000 kr
Access to the premises the day before 1 500 SEK
Sound and Lights 2 000 SEK
Sound and Lights for dinner only 1 500 SEK
Dukning enligt överenskommelse
Included in the base rent is access to plates, silverware, tables and chairs.
Cleaning is invoiced as 1 hour of work for the staff you hired for the evening.
Staff prices
Tillståndhavare 315 kr/h
DJ 190 kr/h
Övrig personal 190 kr/h
Example of previous table setting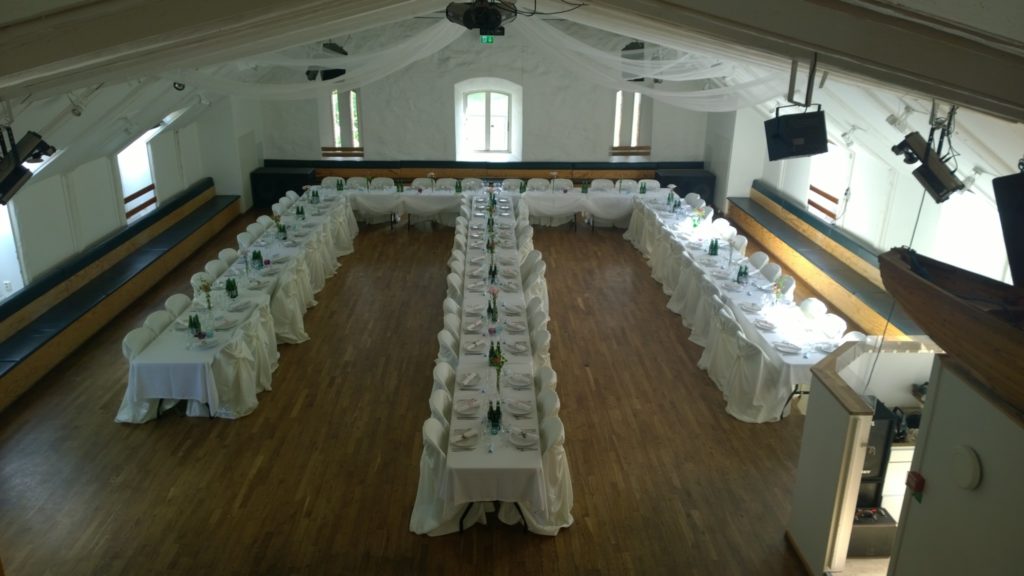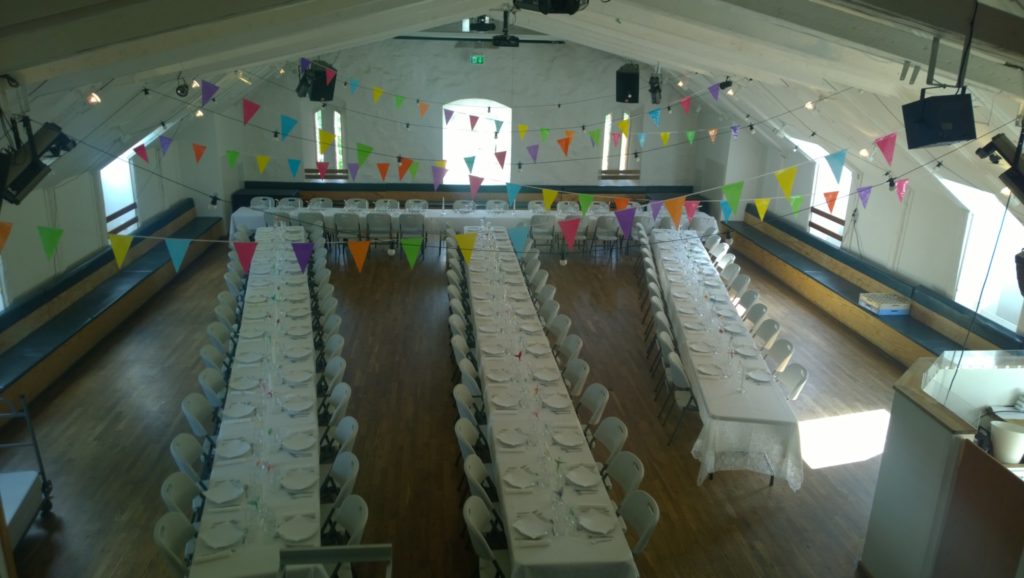 Rent the Union House?

To book, check the venue out or if you have more questions and concerns
Kontakta
Union House Master
Hale Kizildagli
076-115 32 07
uls_khm@stud.slu.se