Aron's House
In central Båstad on the salt-sprinkled west coast is ULS's own small holiday home; Aron's House. The house was donated to the Union by Aron and Paola Westerlund in 1975. Aron, with the union name BUDDHA, was one of Ultuna's prominent professors in animal anatomy and physiology and was also the Union's inspector between 1934-1949.
The house was built in the late 18th century and has been renovated several times. Much of the old charm remains next to modern amenities such as showers, refrigerators, electric heating, etc. There are three bedrooms with a total of eight beds.
Köket är fullt utrustat, man får elda i spisen men egen ved medtages. Huset har numera WiFi! Tomten är stor och rymlig och utemöbler finns till både balkong och veranda/trädgård. Slutligen är det centrala läget nästintill oslagbart med ca 150 m till havet och ca 200 m till Pepe's Bodega.
Since the Union got the house, many ultunesare have spent a weekend or holiday week there, something that everyone who has been there can warmly recommend.
Address to Aron's House
Glosasträde 2
269 33 BÅSTAD
Booking regulations and prices
Från och med 1/1 kan prisklass 1 boka huset, för prisklass 2 och 3 öppnar bokningen 1/3. Det är först till kvarn som gäller, för alla prisklasser.
Aron's House can be booked by members and support members of Ultuna's and Alnarp's student unions as well as by employees at SLU. The house is mainly rented out per week.
Bringing animals to Aron's House is not allowed.
Avbokning ska ske snarast möjligt till bokningsansvarig. Vid avbokning av sommar- eller högsäsongsveckor ska detta ske före 1 maj. En avbokningsavgift på 100 kr tas då ut. Senare avbokning än 1 maj medför att halva hyresavgiften tas ut. För återbetalning av hyran under övrig tid ska avbokning göras senast två veckor innan hyrestidens början
Price class 1: Student member Ultuna and Alnarp's student unions
Price class 2: Support member Ultuna and Alnarp's student unions
Price class 3: Employee or student at SLU but not connected to the union
All prices below are presented in order 1, 2 and 3 respectively.
Peak season (v.25-31):
6 000, 8 800 respektive 9 700 kr per vecka.
Tennisveckan (DAM):
10 000, 16 000 respektive 18 000 kr per vecka.
Tennisveckan (HERR):
10 000, 16 000 respektive 18 000 kr per vecka.
Other summer weeks (v.22-24 and v.32-34):
5 500, 8 000 respektive 9 200 kr per vecka.
Other weeks:
Per night: 650, 950 and 1,050 SEK respectively
Per weekend: 2,000, 3,000 and 3,500 SEK respectively.
Per week: 3,500, 4,500 and 5,000 SEK respectively.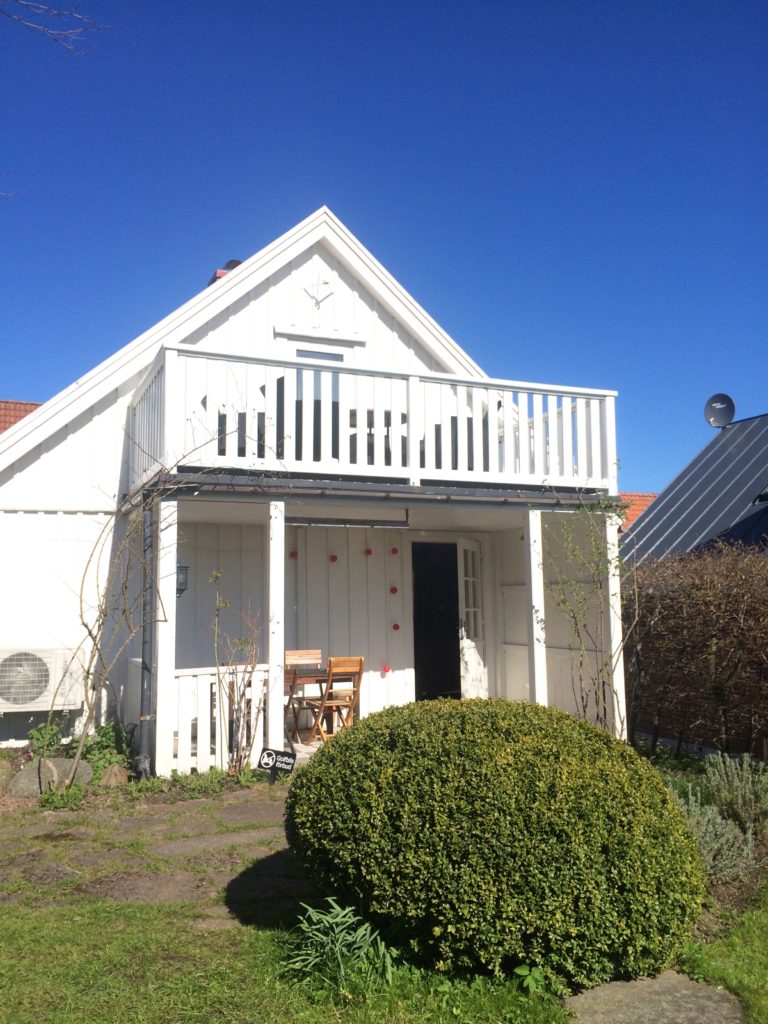 Rent Aron's House
Contact the Union Secretary at uls_sekr@stud.slu.se to rent Aron's House!