Aron's House
In central Båstad on the salt-sprinkled west coast is ULS's own small holiday home; Aron's House. The house was donated to the Union by Aron and Paola Westerlund in 1975. Aron, with the union name BUDDHA, was one of Ultuna's prominent professors in animal anatomy and physiology and was also the Union's inspector between 1934-1949.
Since the Union got the house, many ultunesare have spent a weekend or holiday week there, something that everyone who has been there can warmly recommend.
About the House
The house was built in the late 18th century and has been renovated several times. Much of the old charm remains next to modern amenities such as showers, refrigerators, electric heating, etc. There are three bedrooms with a total of eight beds.
The kitchen is fully equipped, you can build a fire in the stove but have to bring your own firewood. The house unfortunately lacks Wifi but most mobile operators have good coverage in the area. The yard is large and spacious and outdoor furniture is available for both balcony and porch / garden. Finally, the central location is almost unbeatable with about 150 m to the sea, about 200 m to Pepe's Bodega and about 50 m to the nearest grocery store.
Address to Aron's House
Glosasträde 2
269 33 BÅSTAD
Booking regulations and prices
From 1/1, student members (price class 1) can book the house, for price classes 2 and 3, the booking opens 1/3. It is first come, first served, for all price ranges.
Aron's House can be booked by members and support members of Ultuna's and Alnarp's student unions as well as by employees at SLU. The house is mainly rented out per week.
Bringing animals to Aron's House is not allowed.
If for any reason you have to cancel your stay in Aaron's house, it must be done as soon as possible to ULS's secretary in writing. If you cancel summer or high season weeks, this must be done before 1 May. A cancellation fee of SEK 100 will then be charged. Cancellation later than 1 May means that half the rental fee is charged. For repayment of the rent for other periods, cancellation must be made no later than two weeks before the start of the rental period.
Price class 1: Student member Ultuna and Alnarp's student unions
Price class 2: Support member Ultuna and Alnarp's student unions
Price class 3: Employee or student at SLU but not connected to the union
All prices below are presented in order 1, 2 and 3 respectively.
Tennis Week (v. 28):
10,000, 18,000 and 18,000 SEK per week, respectively.
Peak season (v.25-31):
6 000, 8 800 respektive 9 700 kr per vecka.
Other summer weeks (v.22-24 and v.32-34):
5 500, 8 000 respektive 9 200 kr per vecka.
Other weeks:
Per night: 650, 950 and 1,050 SEK respectively
Per weekend: 2,000, 3,000 and 3,500 SEK respectively.
Per week: 3,500, 4,500 and 5,000 SEK respectively.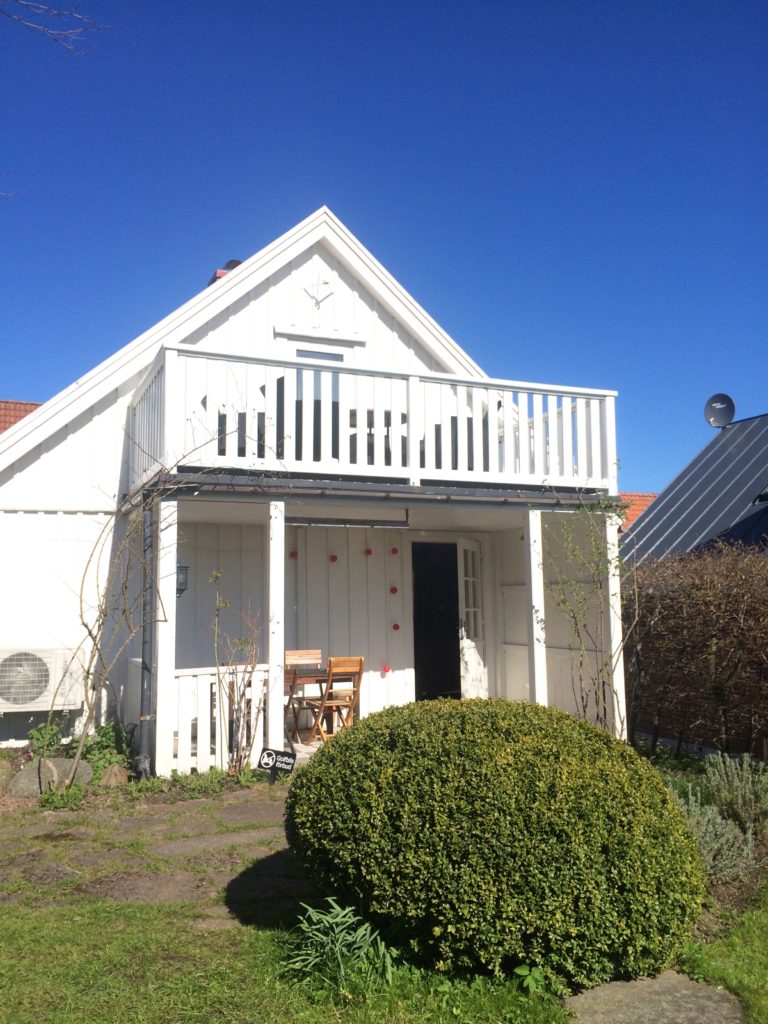 Rent Aron's House
Contact the Union Secretary at uls_sekr@stud.slu.se to rent Aron's House!